This aluminum PSA graded sport card case is an excellent choice for collectors and sports enthusiasts who want to protect and showcase their valuable trading cards. Constructed from high-quality aluminum, this case is both durable and lightweight, making it ideal for on-the-go storage and transportation. The PSA graded label ensures that the case meets the strictest standards of professional sports card collectors, and its sleek design and attractive appearance will surely catch the eye of onlookers. Additionally, the sport card case features a secure latch mechanism to keep its contents safe from damage or theft. This case is perfect for storing a wide range of sports-related collectibles, such as baseball cards, football cards, hockey cards, and many more, making it a versatile addition to any collection.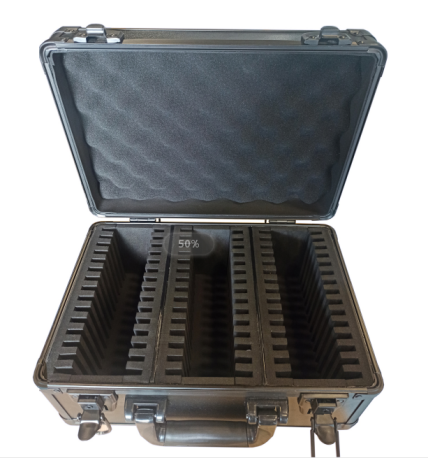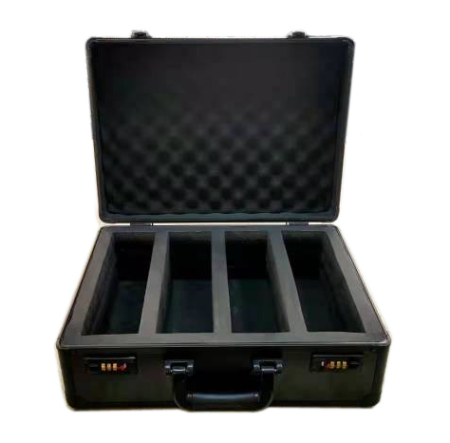 "Aluminum Frame Card Slab Storage Case" is a robust and durable storage solution designed to keep your cards and other small items safe and organized. Made from high-quality aluminum, this case is built to withstand daily wear and tear, ensuring the protection of your valuable cards and other belongings.
The slab storage design of this case allows for easy organization and quick access to your cards, making it an ideal choice for those who need to carry multiple cards with them on a regular basis. With its sturdy aluminum frame and secure latch closure, you can rest assured that your cards will be safe and secure during travel or storage.
The case is compact and lightweight, making it easy to carry with you wherever you go. It is also suitable for a variety of cards, such as credit cards, debit cards, membership cards, and more. Whether you are a busy professional, a student, or a traveler, this aluminum frame card slab storage case is an excellent choice for keeping your cards organized and secure.
HQC founded in 2011, are a custom case manufacturer ,providing aluminum tool cases, aluminum equipment cases, aluminum instrument cases, aluminum briefcases, aluminum gun cases, flight cases, hard plastic case and presentation cases for commercial, industrial, and military applications.
HQC have a variety of advanced equipment and experienced and professional staff, we have the ability to develop and process all kinds of aluminum cases catering to customer's demands.
HQC inspect every case as customers` requirement, all cases will be checked two times at least. So, there is nearly no bad ones. Once find any bad one, they will do new ones for free for customers. So, HQC case sell very well in Japan, Europe and America.
More Detail: https://www.hqc-aluminumcase.com