Company Overview
ABOUT US
Welcome to HQC aluminum case.

We have more than 12 years` experience to satisfy your case requirements. We are a custom aluminum case manufacturer providing aluminum tool cases, aluminum equipment cases, aluminum instrument cases, aluminum briefcases, aluminum gun cases, flight cases, and presentation cases for commercial, industrial, and military applications. Our facilities manufacture cases in a variety of materials including plastic, metal, and wood with or without foam interiors.

We realize that protecting your equipment or personal belongings is high on your priority list, and you can be sure that we have just the right case for you. You could put your tools, makeups, documents, CDs, and pokers, etc, into the cases in order; besides, our aluminum cases could protect your guns, electronic products, instruments, notebook computers, medical equipment and audio visual equipment better when you are traveling or transporting them.
---
HQC Aluminum Case Co., Ltd history:

❖ Established in 2011 in Changzhou, Jiangsu Province, The factory is rented,
Only four workers.

❖ In 2013, We did all export agencies, started to change the factory and rented
2,000 square meters of workshop, About 20 workers.

❖ In 2018, We expanded the factory to 3000 square meters, About 30 workers
and we have our own export investments.

❖ In 2019, Domestic environmental inspection was more strict on environmental
protection, For long-term development, We started to invest our own factory
in Mingguang city.

❖ In 2020. The new factory started to work.
Our new factory is located in Mingguang City, Anhui province. Currently, the development around will need to take a while and client base and export is relatively inconvenient. So we set up an office in Changzhou which is mainly responsible for exporting business and visiting regular customers. Now we have four Foreign trade sales.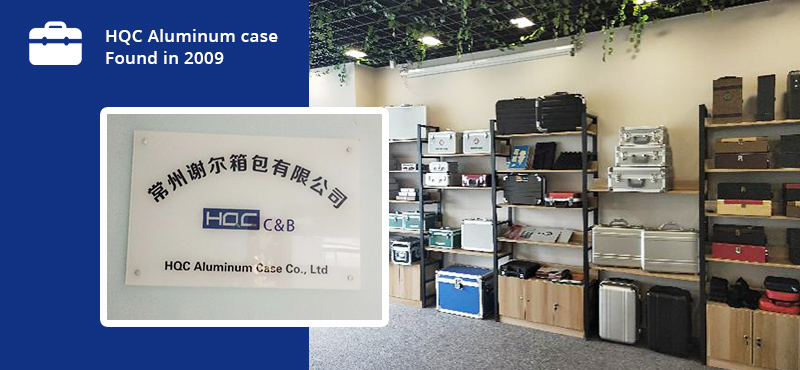 The new factory covers an area of 20 acres, The building area of the office area and the part of living areas is 6000 square meters. The workshop area is 9000 square meters.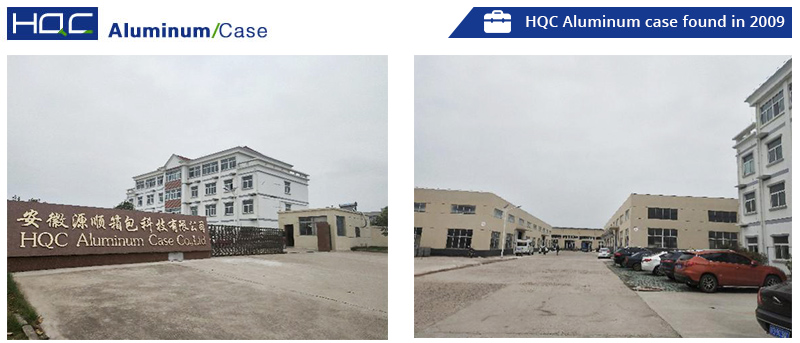 New type of machine, One UV inkjet printing machine, Mainly used for more complex logo and the image of the surface of box. See picture:

Two foam cutting machines, One is used for cutting large foam, another is cutting for thicker foam.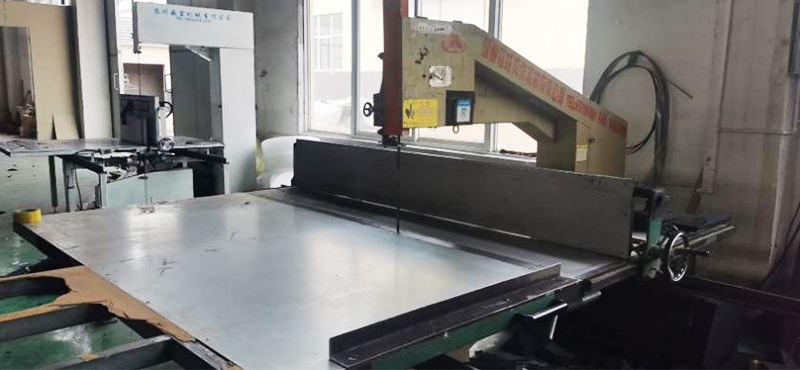 One machine which do dice cut style foam: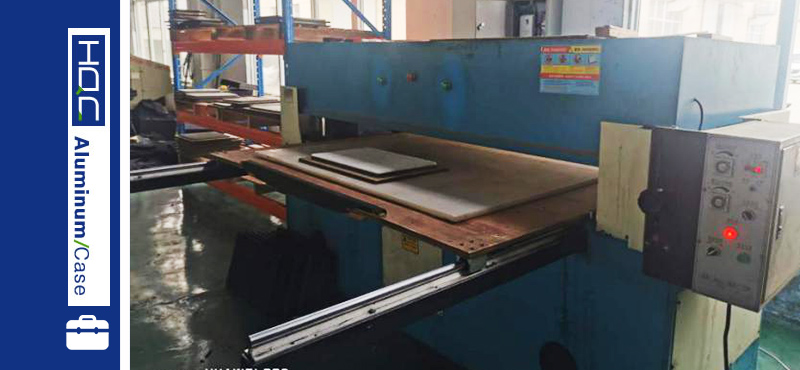 In addition, we have 20 sets of riveting machine and 2 sets of aluminum cutting machine. Now about 40 workers.


The currently main processing:


1. All kinds of aluminum cases, flight cases, Tool cases and cosmetic cases etc.,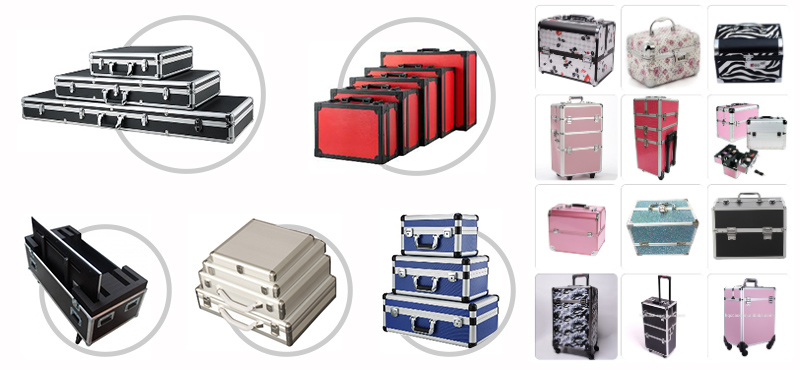 2. All variety of Aluminum and plastic cases, which are very popular in German market, They are a set toolkit, Currently the dimension we have as follows: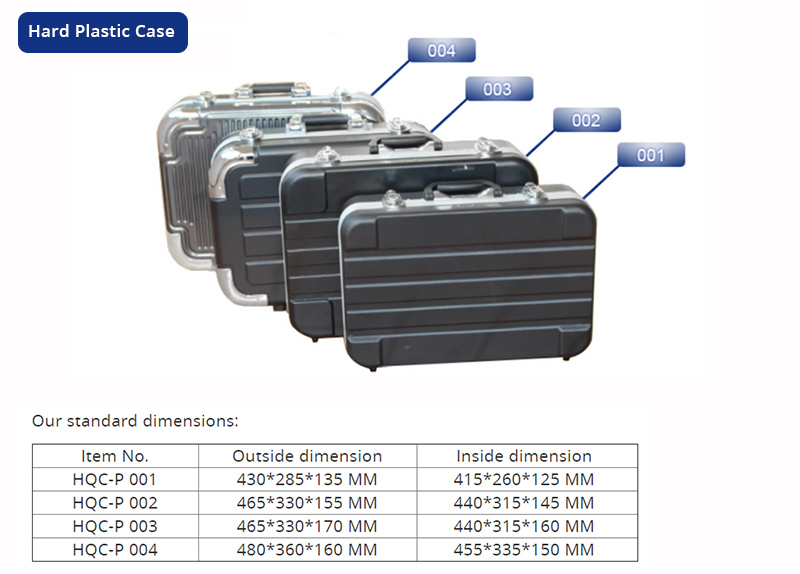 3. Pure aluminum case, New products of aluminum frame.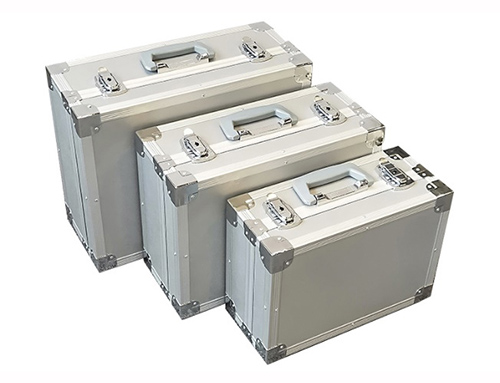 The thickness of pure aluminum panel: 1.5,2 and 2.5mm can be chosen.
Customized parts: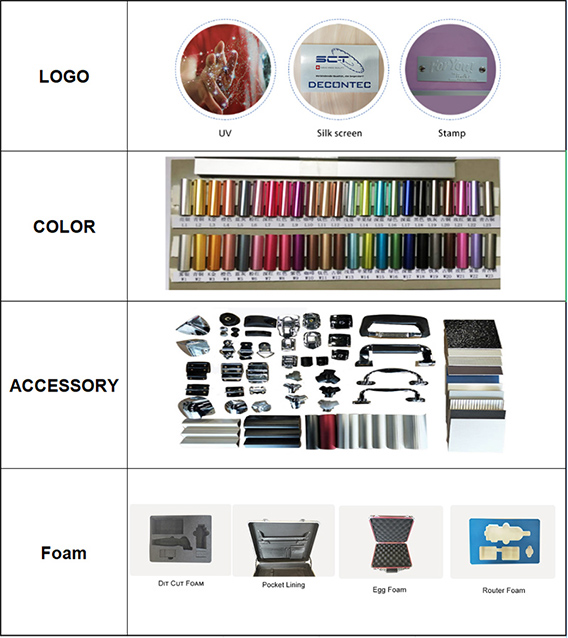 4. The following are products which our partner do them:


All products can be customized.
Test:
Proa/Pfos
Rohs/Reach
SGS

More products, Please visit our website: www.hqc-aluminumcase.com
Please contact us freely if any questions, Thank you.