Makeup and cosmetics require a lot of care. Their containers are usually fragile and a break can lead to spills, messes and waste. Also, you may have a very large collection of cosmetics of many different types, and keeping them organized so you can get exactly what you need from amongst the crowd is essential. Aluminum Cosmetic case can provide both protection and organization for your large makeup collection, as well as a way to safely and securely transport your collection. Some of our makeup cases even come in the form of a trolly makeup case, making them a breeze to travel with. These cosmetic cases also boast impressive storage designs; hinged drawers fold outward to give immediate access to all levels of the cases' storage at once.

Whenever you need aluminum cosmetic case, please feel free to contact us.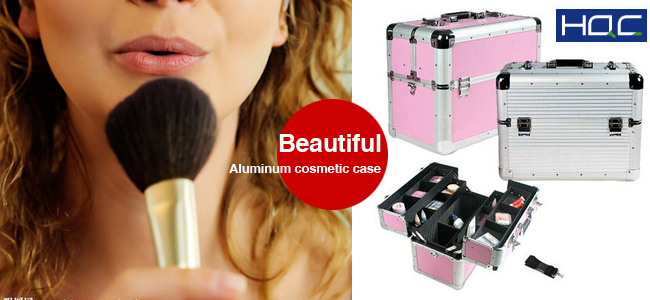 Our experience designers will help you to find the fitted cosmetic case, or design the special cosmetic cases for you.