The gun case can also be made of aluminum frame +MDF panel+accessories.
Gun cases are mostly used to pack military supplies. It is widely used in instruments, meters, electronics, communications, automation, precision machinery, etc. commonly used in the military.
It has the characteristics of solid structure, beautiful appearance and good heat dissipation performance.
The gun case is generally narrow and long, egg foam in the lid and custom soft foam in the bottom.
There are many ways to store guns / instruments:
①We can cut the shape of foam according to the shape of the gun/instrument to make the gun / instrument fit perfectly.
②Use the square cutting foam method.
The above two storage methods are often used to place music devices.
| | |
| --- | --- |
| | |
| ① | ② |
③Tie the gun / instrument in the case with elastic band.
④There is egg foam on the cover and bottom, and the gun / instrument will be placed on the foam at the bottom.
| | |
| --- | --- |
| | |
| ③ | ④ |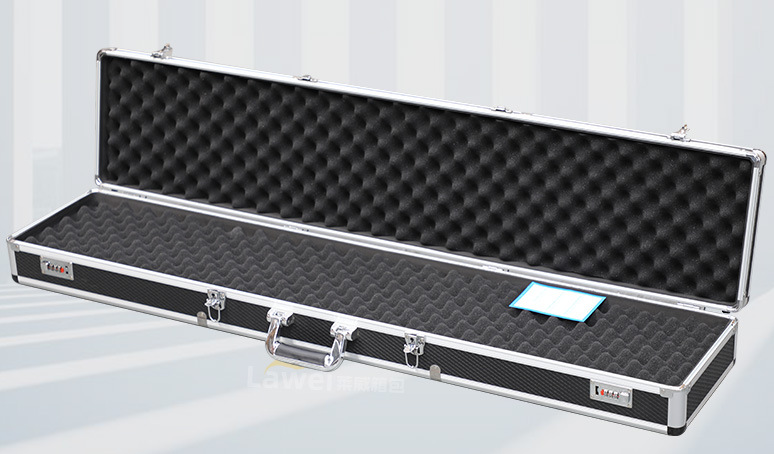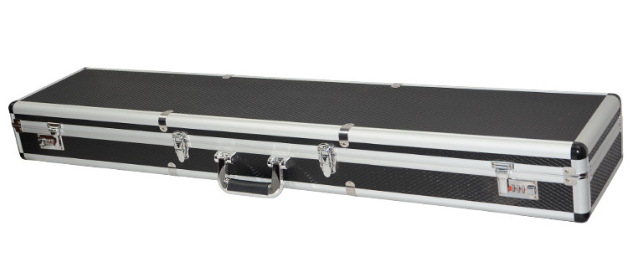 Fashionable simple long aluminum case.
1. Rounded corner wrapping design: metal corner wrapping connects the case skeleton, making the case strong and durable.
2. Password lock design: one hand operation, convenient and safe.
3. Fashionable and comfortable handle: the handle style is elegantly combined with the case, which makes it comfortable to hold and easy to carry.
The gun case can also be made of PP material.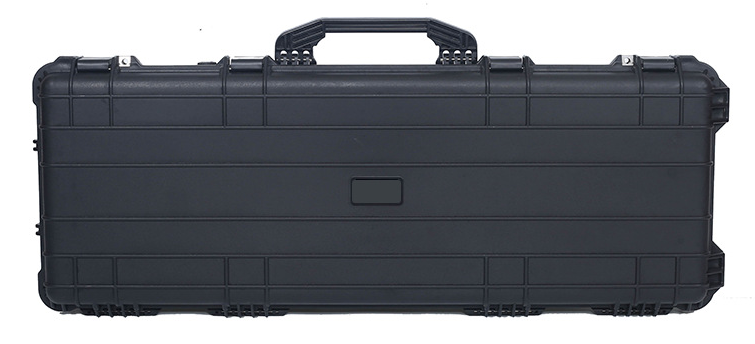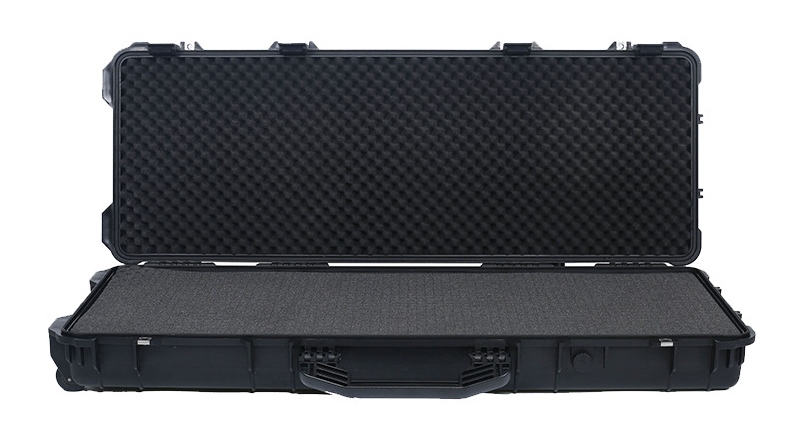 Characteristics: high strength, waterproof, moisture-proof, high and low temperature resistant, sealed, firm and durable
Application: outdoor protection, suitable for photography, industry, military, navigation, medical and other industries
1. PP material: high quality PP material, durable. It has the characteristics of high and low temperature and corrosion resistance. The material is reliable, the quality is guaranteed, and the internal items are well protected during use
2. Buckle design: portable operation, not easy to break after tens of thousands of opening and closing tests, and can effectively prevent the automatic opening of the case.
3. Silent wheel: made of rubber material, flexible and light, more wear-resistant.
4. Waterproof sealing strip: the waterproof level can reach IP67, and the sealing effect is excellent. It can effectively prevent the rubber strip from abrasion and water leakage.
5. Handle design: it is formed by high-pressure injection molding technology, with large load-bearing force, not easy to break.
6. The foam can also be customized according to customer requirements.