Here's another way to carry and store your poker chips in style. This 1000-Capacity Aluminum Poker Chip Case features a sleek aluminum exterior and a spacious, black interior. It can hold up to 1000 poker chips, and has slots dedicated for 3 decks of playing cards.

This item is enclosed in styrofoam during shipment to ensure protections against damage.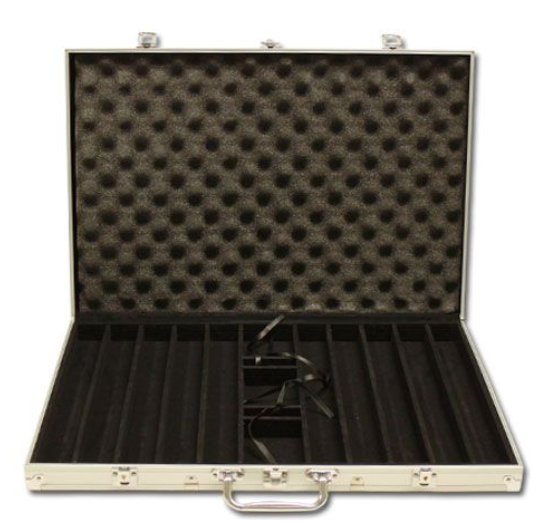 We accept OEM And ODM. All cases could do as you need.


❖ Silver color is usual one
❖ Other color is more
expensive than silver one

❖ Printing logo is usual style
❖ Others have different
requirements

❖ Different inner lining could
meet different requirements

HQC founded in 2011, are a custom case manufacturer ,providing aluminum tool cases, aluminum equipment cases, aluminum instrument cases, aluminum briefcases, aluminum gun cases, flight cases, hard plastic case and presentation cases for commercial, industrial, and military applications.
HQC have a variety of advanced equipment and experienced and professional staff, we have the ability to develop and process all kinds of aluminum cases catering to customer's demands.
HQC inspect every case as customers` requirement, all cases will be checked two times at least. So, there is nearly no bad ones. Once find any bad one, they will do new ones for free for customers. So, HQC case sell very well in Japan, Europe and America.


Cases of different styles are available. We provide more choices to meet various applications