Cable flight case
One of our most popular cases the dividers in this case can be slotted in at regular intervals along the case length to suit whatever you are transporting.


L W H | Dividers
1220mm 550mm 620mm | 3 dividers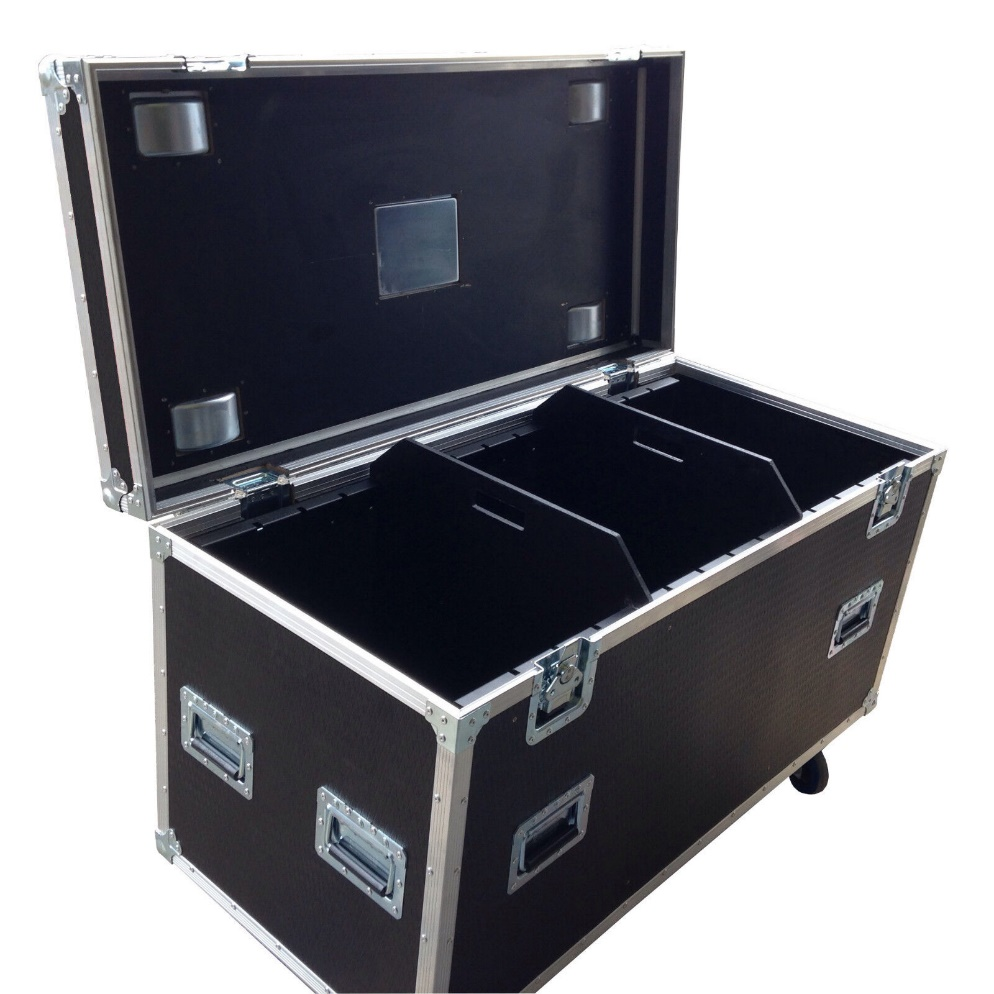 A cable flight case is a type of protective container designed to transport and store cables, wires, and other related are typically made from durable materials such as aluminum or plastic and feature reinforced corners and edges for added protection against impact damage. Inside the case, there may be various compartments or dividers to keep cables organized and prevent tangling. Some cases also come with foam padding or custom-cut inserts to provide additional cushioning for delicate equipment. professionals in the entertainment industry, including musicians, sound engineers, lighting technicians, and stagehands. They are essential for touring shows where equipment needs to be transported between venues safely and efficiently. In addition to their practical function, cable flight cases can also serve as branding opportunities for companies. Many businesses choose to customize their cases with logos or graphics that help promote their brand while on tour. Overall, cable flight cases play an important role in ensuring that valuable equipment arrives at its destination intact and ready for use.
HQC founded in 2011, are a custom case manufacturer ,providing aluminum tool cases, aluminum equipment cases, aluminum instrument cases, aluminum briefcases, aluminum gun cases, flight cases, hard plastic case and presentation cases for commercial, industrial, and military applications.
HQC have a variety of advanced equipment and experienced and professional staff, we have the ability to develop and process all kinds of aluminum cases catering to customer's demands.
HQC inspect every case as customers` requirement, all cases will be checked two times at least. So, there is nearly no bad ones. Once find any bad one, they will do new ones for free for customers. So, HQC case sell very well in Japan, Europe and America.
More Detail: https://www.hqc-aluminumcase.com