Compared with the toolbox and briefcase, the flight case is larger, heavier and more solid.
Flight cases are mostly used for transportation. Compared with simple wooden case packaging. It has the function of better protecting the instrument. When we install wheels under the bottom of the flight case, it will be easier to move. We can also install pull rods to easily carry high-tech products.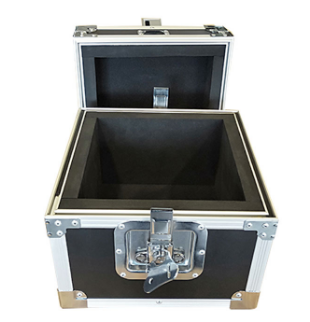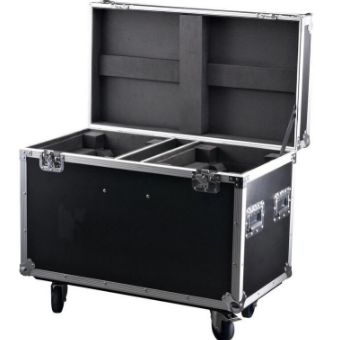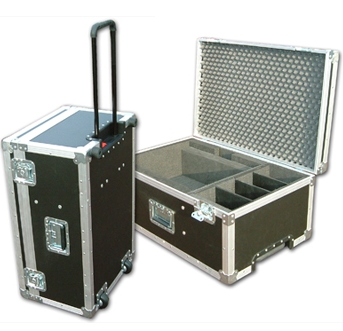 The traditional simple wooden box packaging and transportation can not solve the disadvantages of these high-tech products that can not be effectively protected and have poor mobility in the long-distance transportation process. In view of this disadvantage, a new packaging product, flight case, has been produced to replace transportation. The increasingly frequent cross-border trade has brought the use and development of flight cases into a golden stage, especially in the field of stage lighting equipment, medical instruments and equipment, audio-visual system multimedia, optoelectronic industry, military transportation packaging and military equipment transportation and other high-tech equipment.


Details:
1. Wrap angle: The metal ball covers the angle to avoid the collision and damage of the angle and make the box more solid and practical.The four corners of the ball wrap are reinforced with rivets to provide better protection.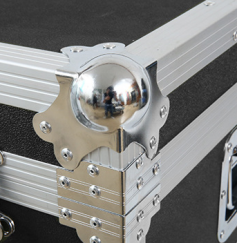 2. Anti skid bottom wheel: the wheels have universal wheels and straight wheels, which are customized according to customer needs. Easy to travel and carry.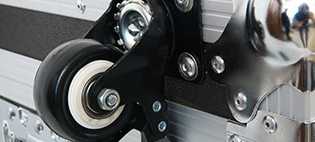 3. Handle:①Built in handle:Bilateral handle, hidden structure, no space.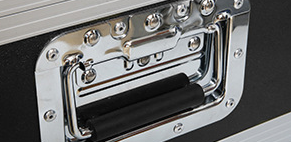 ② External handle:Anti slip design, solid and practical, good grip. All sides are reinforced with rivets, which can last for a long time.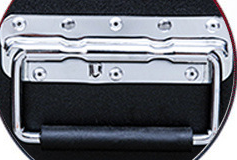 4. Safety metal lock catch: thickened rotatable butterfly lock catch, non violent transportation, flexible opening and closing, and protection of internal instruments.